Voice of Authority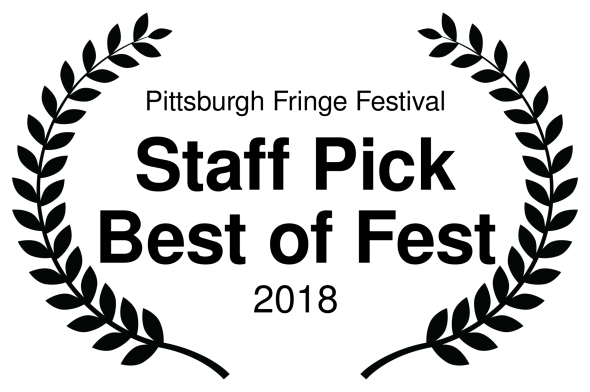 EdFringe Tickets »
59E59 Tickets »
Phoenicia Tickets »
Written and Performed by Dean Temple
For all press enquiries, please contact:
VALERIE POTTER, TOUR PR & MARKETING
email: press.here@virgin.net, mobile: 07956 874590
The US Dept of Justice is suing Dean for $19 million. What he needs is a lawyer. What he gets is a ballet dancer. A true story about turning your worst catastrophe into a pretty damn good musical number.
Trailer
Please like my Facebook page»
Dean on Twitter»
Dean on Instagram»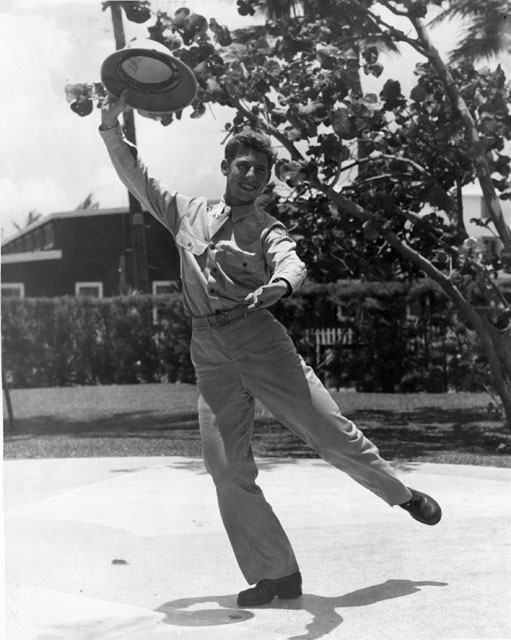 This show is based on a true story. Yes, I really was sued for $19 million. No, I didn't have $19 million, I was roughly $18,999,963 shy of having that much. No, I won't tell you what happened here, you'll have to come see the show to find that out.
Reviews for Voice of Authority
Dean Temple takes us on a fantastical journey through finance and farce, ballet and boardrooms, with a few musical stops along the way. Entertaining and thought provoking… a hidden gem!
– Fringe Review
Witty and charming. Honest and raw.
– Theatre is Easy
Captivating, compelling, and with a healthy does of humor.
– PGH In the Round
Temple's performance perfectly conveys the struggle to overcome the voice in your head that tells you, "You can't."
– Kulture Partners
A thoroughly engaging jigsaw puzzle of mentorship, loss, and redemption cleverly brought to life with music, humor, and a fair dose of self-deprecation.
— Peter Michael Marino, Producer, SOLOCOM creator
Wildly relatable storytelling that oscillates between Dean's self-doubt and Zach's absolute certainty, a little something for anyone who's ever heard that nagging voice in the back of your mind.
– Melissa Slaughter, content creator for the We're Not All Ninjas podcast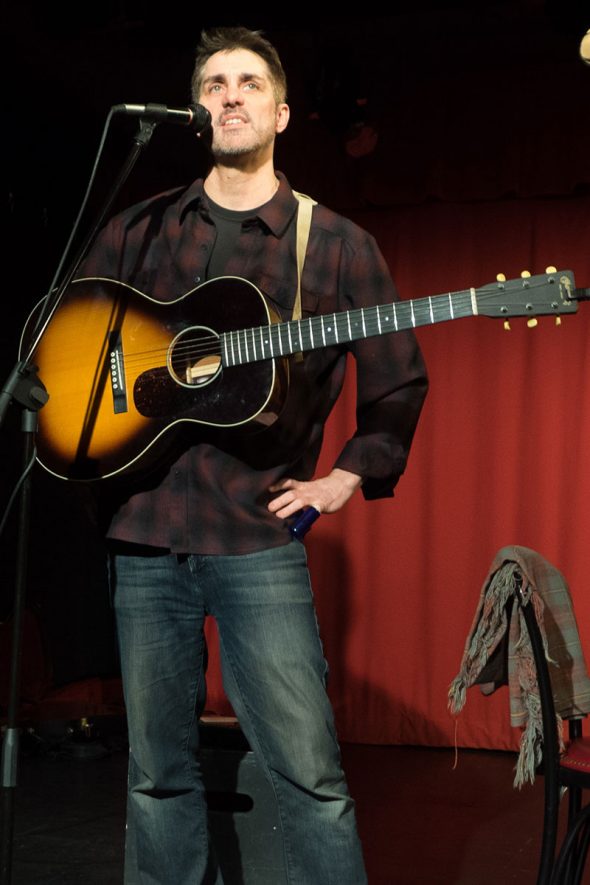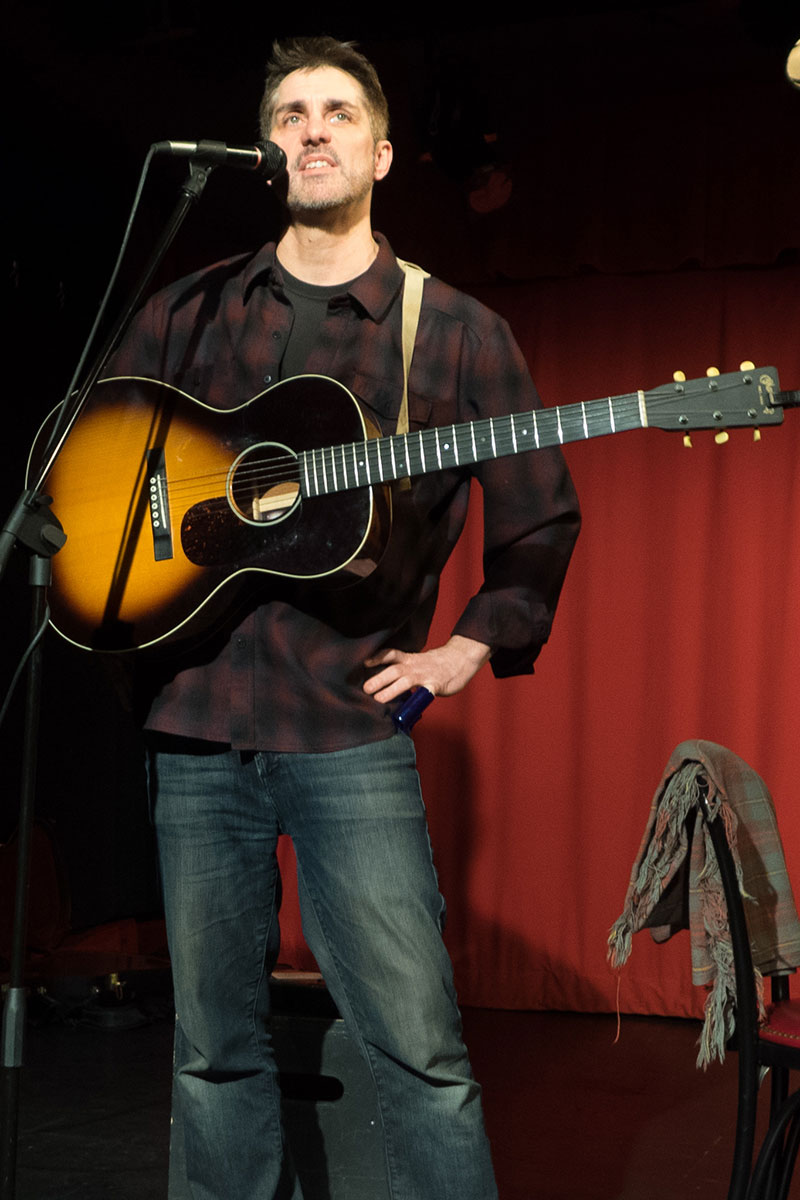 An emotional journey with biting honesty and delicious humor, and an adventure that we, as audience members, hold on to our hats and brace ourselves, happily, along the way.
– Nan-Lyn Nelson, Broadway, television, and film actor and playwright
History
I started this project while at a residency with Rebel Theatre Ensemble at the Nuyorican Poets Cafe. It's based on a $19 million lawsuit that spanned two years and prevented me from working. I spent much of that time with Zachary Solov, a former Balanchine dancer and choreographer of the Metropolitan Opera Ballet, which turned out to be the last two years of this life. Through his experience of getting drafted into World War II as a 23-year-old up and coming dancer, I learned to overcome my own obstacles without losing my sense of humor.
Bio
Dean Temple
Dean Temple (writer/performer) is based in New York City and works in theater, film, television, and audiobooks. Recent credits include Fannie Lou the Musical (Carnegie Hall/dir by Felicia Hunter) Salome: Voodoo Princess of N'Awlins (Nuyorican Poets Cafe/dir by Rajendra Ramoon Maharaj) and Accumulated Heartbreak Disorder (Access Theater/dir by Jo-Anne Cahill). He won a best actor award at the 2016 Madrid Intl Film Festival for his work in Here Lies Joe, and his audiobook The Upstarts by Brad Stone has been on Amazon's bestseller list since February 2017.
Carol Lee Sirugo
Director: Carol is an actor, writer, director & clown/physical comedienne. Her directing credits include: Voice of Authority (FRIGID NEW YORK, East to Edinburgh at 59E59, Edinburgh Fringe); How to Suffer Better (Edinburgh Fringe, Edmonton Fringe, FringeNYC, SOLOCOM); My Little Friend (Eclectic Evening of Shorts at Artistic New Directions); Killing it! (web series on Amazon Prime); Take Away with Max Roche (upcoming web series). Off & Off-Off Broadway acting credits include: High Priest of California (29th St. Rep.); Pip's Island (3-Legged Dog); Clown Play (FringeNYC); Dick Whittington (Dixon Place); Rat Bastards (Dixon Place); Metro (Bushwick Starr). She has toured the Canadian Int'l Fringe Festival Circuit with her new work, including: This Town (Media Choice Award, Saskatoon Fringe); The Hysteric (BEST OF FEST Winner, Winnipeg Fringe). As a clown, her duo & solo work incl: SOLOCOM Fest (the PIT); Comedy in Dance Fest (Triskelion Arts); Bindlestiff Variety Night (Dixon Place); Move It Fest (HERE Arts Center); The Int'l Clown Fest (The Brick Theater). www.carolleesirugo.com
Zachary Solov
Zachary was Dean's mentor and a close family friend. Best known for his work as choreographer of New York's Metropolitan Opera House, where he won the first-ever Capezio Award, Zachary danced for George Balanchine, Eugene Loring, Anthony Tudor, Hanya Holm, Agnes de Mille, and Jerome Robbins. He also appeared on television shows including Your Show of Shows and The Fred Allen Show, and he starred alongside Jackie Gleason in Along Fifth Avenue on Broadway.
You can learn more about Zachary here »
Alex Tuller
Production Manager: Alex is a founding partner of Drake Creative Collaborative. Her work has ranged from visual identity systems to monumental design, environmental graphics, and theatrical backdrops. Her clients have included VDAY, the Internet Archive, the Library of Congress, AIG, Thomson Reuters, and the Carnegie Endowment, and she has created graphics and projections for productions at venues including Lincoln Center, Carnegie Hall, the Apollo Theater, the Superdome Arena, and the Hammerstein Ballroom.
Thank yous
A couple of thank yous are important here. First to Peter Michael Marino for helping me find the focus and the direction to turn this into a performable piece. To my director and acting coach Carol Lee Sirugo who pushes me hard and and teaches me constantly, and whose direction for the show has made it something more. To my wife Alex for her incredible and growing support over the course of this project. To my parents and Al's dad for their emotional and financial support.
Also to Courtney Laine Self for taking on the direction of the original draft and helping me get it on stage for the first run and the award-winning Pittsburgh run. To Rajendra Ramoon Maharaj for making me write the damned thing as part of my residency.
To Lisa Dabney and Craig Nobert for my NYC home away from home throughout this process and for their generosity and good humor. To Karen Michel for her insight, wisdom, honesty, and incredible depth of understanding of the arts. To my readers along the way, Clare Solly, Sandy Allen, Octavia Chavez-Richmond.
And most of all to Zachary for inspiring me to do more, to take risks, and for haunting me every damn day since you died ya cranky ol' bitch.
And thank yous for supporting my fundraising campaign go to:
Anonymous Benefactor (thank you for the match challenge, we did it!), Bill and Laryssa Temple, Bob Tuller, Felicitas Thorne, Emilie Dyson, Martin Chitwood, Michelle Franciose, Larrie and Mika Shepherd, Alana Scotchmer, Krissi Gore, Florence Peyrelongue, Sara Allen, Brian Kennedy, Cari Swanson, Anonymous, Kickstarter.
Kevin Rafferty, Mark Stapylton, Anne Hayes, Theresa Moriarty, Heidi Pollock, Serena Fritz-Cope, Michael Hnatyshyn, Didi Boring, Victor and Paula Menghetti, Kathryn Chen, Jose Luis Guerra, Anita Rapp, Bo Hansen, Eric Drath, Suzanne Ciongoli, Pari Farood, Sarah Jackson, Richard Carlson.
Susan Green, Jennifer Dundas, Mark Battle, Douglas Woolley, Tessa Friedman, Nancy Causey, Ginny Howsam Friedman, Tamara Shepherd, Nicole Baker, Mike Tang, Nancy Ewing, Mary Ellen Iatropoulos, Peter Michael Marino, Marie Hasenpflug, Larry Sykes.
Anonymous, Mark Alan Ursa, Hamilton Ferris, Alexander Sadreddini, Nanci Ocello, Sophi Kravitz, Rebecca Hoodwin, The Creative Fund.