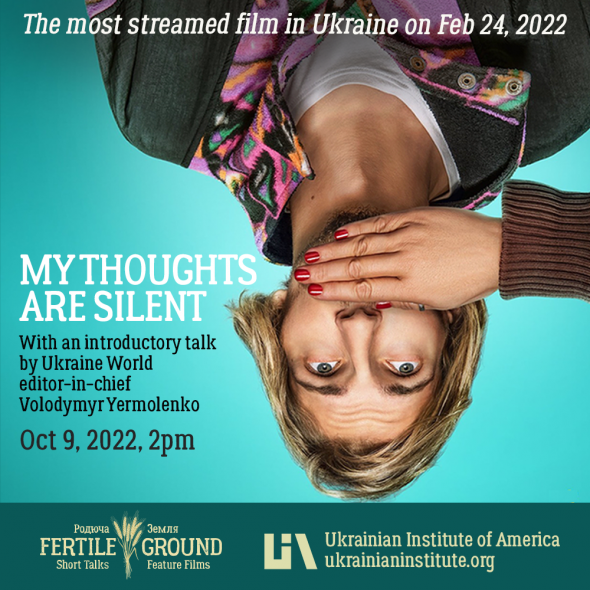 Fertile Ground Film Series Opens this Sunday, Oct 9, 2pm
This year the Ukrainian Institute of America asked me to curate a film series and I developed Fertile Ground for them. For our first film in this monthly series, we will be screening My Thoughts are Silent by Antonio Lukich with an introductory talk by Ukraine World Editor in Chief Volodymyr Yermolenko.
The Fertile Ground Film Series celebrates Ukrainian creativity and thought. Even in the face of hostility, Ukraine is experiencing a new renaissance. This series invites modern Ukrainian voices to give short talks that give our audiences context and perspective for the films we screen every month.
Vadim just got his lucky break and a shot at his dream job, but he'll have to survive a roadtrip with his mother first. The most streamed film in Ukraine on February 24, 2022. With an introductory talk by philosopher, analyst, and Ukraine World editor-in-chief Volodymyr Yermolenko.