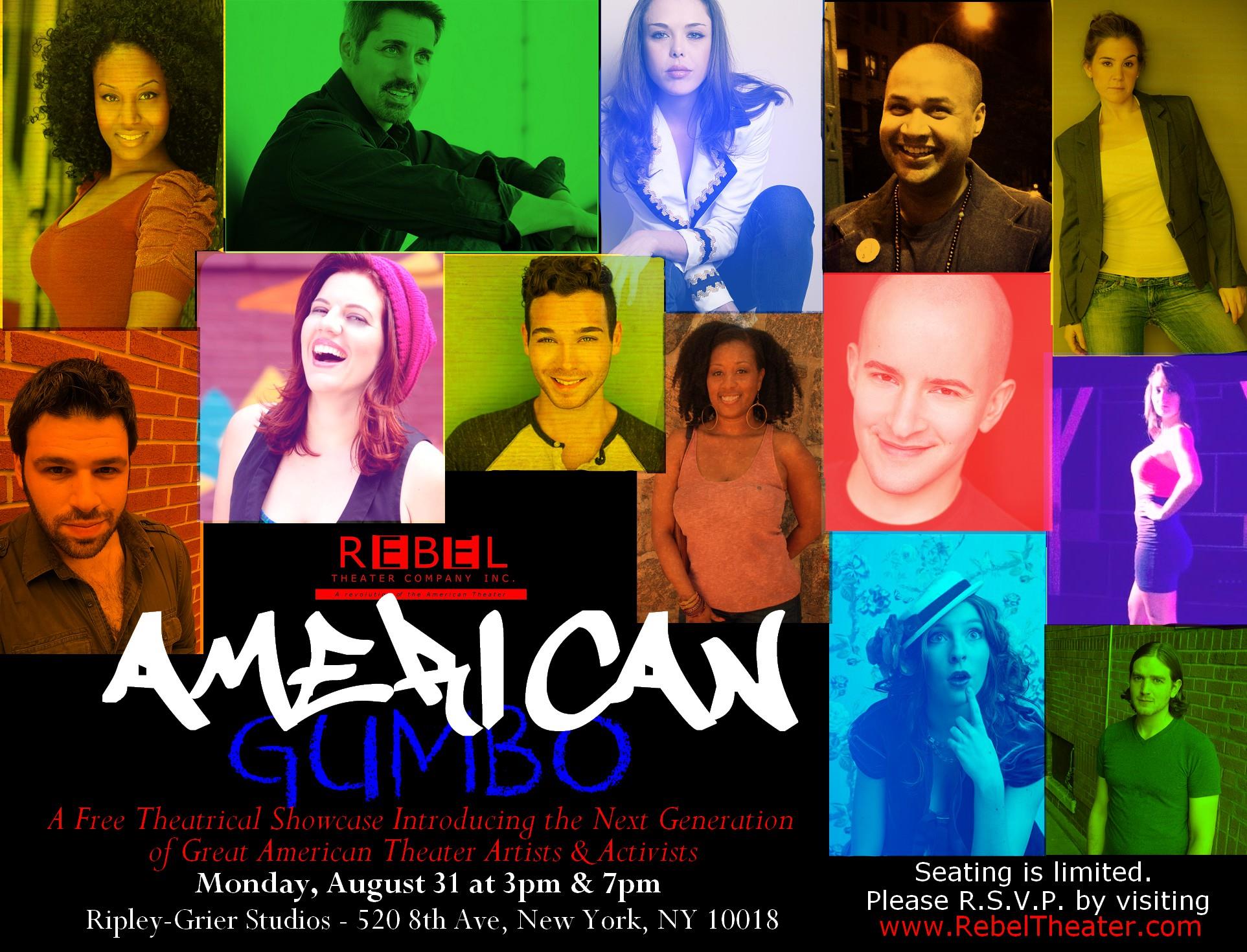 Rebel Theatre Ensemble 2015-16 will host a showcase at Ripley-Grier at 3pm and 7pm on August 31. The performers in this company are outstanding, and you can't beat the price – $0/ticket, with a discount for groups of 10 or more 😉
I will be performing scenes from Anna Deveare Smith's Twilight, Los Angeles 1992 directed by Ashley Marinaccio of Girl Be Heard, and Ed Bullins' Jo Anne!!!, directed by Rajendra Maharaj, and partnered by Amanda Jane Snyder.
The work Rebel has been doing is very exciting and I hope you can attend.